ISM-Denver, Inc.
A Chapter of the Institute for Supply Management working together to advance the profession of supply management.
Denver's Leading Supply Chain Management Professionals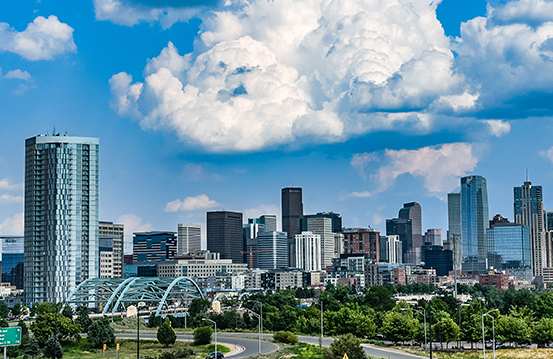 ISM—Denver, Inc. strives to provide ongoing opportunities for the professional development of our membership through educational and netw
orking opportunities designed to increase knowledge and foster ethical standards within supply management profession.
As a chapter of Institute for Supply Management® (ISM®), our efforts focus on a variety of areas including:
New trends in supply management and procurement
Legal issues which may impact the profession
Professional certifications offered by ISM, and assistance in achieving certification
Maintaining an environment which promotes leadership, ethical behavior, integrity and professional growth
The free exchange of ideas and issues among our members through networking and through the opinions of industry experts.
MEMBER WEBINAR

The things we don't know about ourselves are controlling our lives and we just call it fate! It is what it is. The truth is that when we intentionally align our values and live out of our superpowers we experience more flow and less hustle. When we understand WHY we do what we do, we have more influence and create greater impact in the areas the mean the most. When we live In Purpose On Purpose, we attract all the blessings, resources, and people we need to create a life of significance.

In this energizing and engaging experience, James Madison will ignite a personal awakening to your Zone of BEing that keeps you Flowing through everything you create in life! Learn how to Pivot On Purpose and align who you are with what you do for more joy, peace, and overall fulfillment. When we live our Purpose, we never work another day in our lives!

Learning Objectives:

You will learn the primary core values that motivate and inspire everything you do and strategies to flow in your Zone of Being.
You will recognize the environments, activities and circumstances that energize you and the ones that drain you.
You will understand how to Pivot On Purpose and align who you are with what you do.
You will learn how to implement a game plan to cultivate stronger personal and professional relationships.
You will identify how to achieve Work-Life Integration for greater personal and professional fulfillment.
MEMBER WEBINAR

Join the executive leaders from ISM and Resilinc as they come together as part of a quarterly series to discuss the latest and emerging risks and disruptions impacting global supply chains. ISM CEO Tom Derry and Resilinc CEO Bindiya Vakil will also provide insights based on respective data and research from both organizations.
Chapter Meeting

Swisslog Healthcare Manufacturing and Distribution Center Tour - Product Demonstration

Location:
Swisslog Healthcare
11325 Main St.
Broomfield, CO 80020

Sponsor: 165 ISM—Denver, Inc.
Roger Horton, Pamela J Zaeske
Supply Management News & Reports
Read More